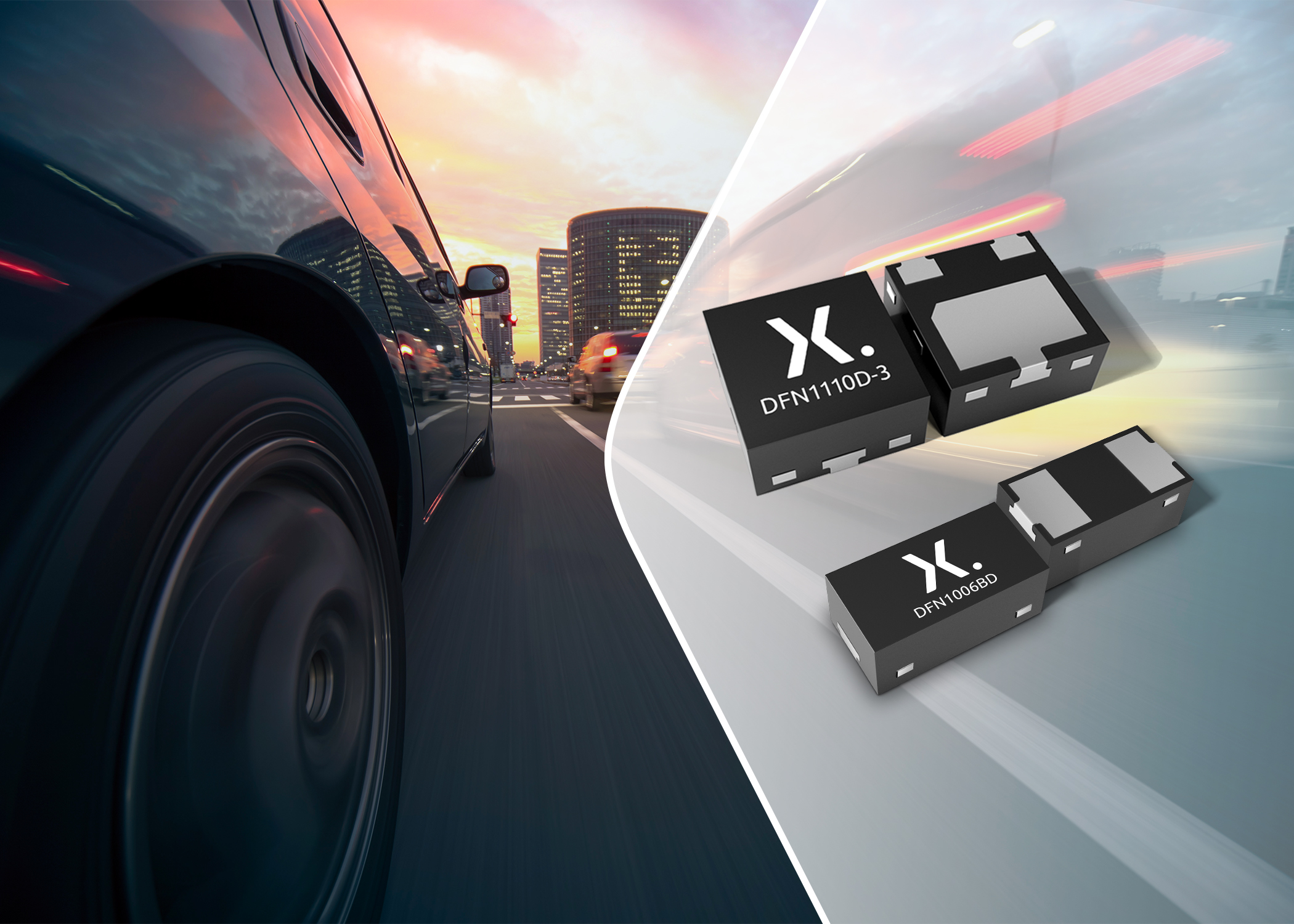 The AEC-Q101 range of devices available cuts across all Nexperia's product groups and includes:
• BC817QBH-Q and BC807QBH-Q series 45 V, 500 mA NPN/PNP general-purpose transistors in DFN1110D-3.
• BAT32LS-Q and BAT42LS-Q general-purpose Schottky diode in DFN1006BD-2
• BAS21LS-Q high-speed switching diode in DFN1006BD-2 package.
• PDTA143/114/124/144EQB-Q series 50 V 100 mA PNP Resistor-Equipped Transistor (RET) family in DFN1110D-3 package.
• 2N7002KQB – 60 V N-channel Trench MOSFET and BSS84AKQB – 50 V, P-channel Trench MOSFET in DFN1110D-3 package.
Leadless DFN packages are up to 90% smaller than SOT23 packages.
The side-wettable flank feature offers  reliable automated optical inspection (AOI) of solder joint quality.
Samples and production quantities are available today. For more information, including product specs and datasheets, visit: www.nexperia.com/automotiveDFN