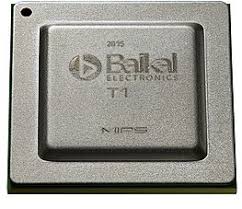 What are the topics covered this week? There's security for AMD's Ryzen Pro 6000 laptop processors, Northrop Grumman building a 25,000-square-foot space business facility in Albuquerque and supply issues for Indian and Russian domestic IC markets…
5. AMD ramps up security for Ryzen Pro 6000 laptop processors
AMD has released more information on its Ryzen 6000 Pro series of processors for laptops, with eight 6nm 'Zen 3+' cores and RDNA 2 graphics. Much of the announcement was around increased performance and longer battery life when running Microsoft office and videoconferencing software, but there was also significant emphasis on cybersecurity provisions. "We saw new threats emerge as cybercrimes increased during the Covid-19 pandemic," according to AMD.
4. India can only supply 9% of domestic IC market
India's domestic semiconductor industry can only supply 9% of its $27 billion local market, says a report by the Indian Electronic and Semiconductors Association (IESA). The Indian semiconductor market is expected to have a 16% CAGR of from 2019 to 2026 to reach $64 billion in 2026, representing 22 per cent of the total end-equipment revenues, according to IESA. 80% of the market demand comes from mobile phones, smart wearables, IT, and other industrial components, says IESA.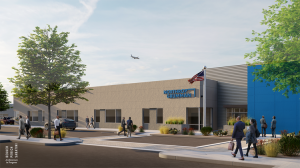 3. Northrop Grumman builds for military, space operations in Albuquerque
Northrop Grumman is building a 25,000-square-foot facility Albuquerque that will support its national security space business operations, space system mission management, and cybersecurity missions. Specifically, it will be serving the Kirtland US Air Force Base and other U.S. military customers. The facility is due to open in early 2023. "This expansion will enhance our ability to support our customers' missions as their national security space needs evolve," said the company.
2. Russia's backward chip industry [Mannerisms]
It comes as a surprise to see how backward the Russian semiconductor industry appears to be. Following last month's inclusion of the largest Russian chip company, Mikron, on the US Entity List following the invasion of Ukraine, Russia has come up with a  plan to spend $38 billion developing a domestic chip capability. The plan, which is going forward for Prime Ministerial approval on Thursday, aims to have a 28nm process up and running by 2030.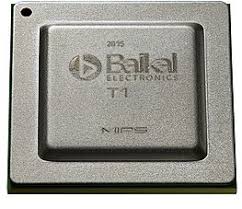 1. Russia targeting domestic 28nm process by 2030
Russia has drawn up a plan to spend $38.4 billion developing a domestic semiconductor industry, reports Cnews, with the initial target of having a 90nm process in place this year, and a long-term goal of having a domestic 28nm process by 2030. The plan is due to be finalised and sent to the prime minister for approval on Thursday. Following Russia's invasion of Ukraine, the US put a ban on companies selling chips, and the technologies to make chips, to Russia.