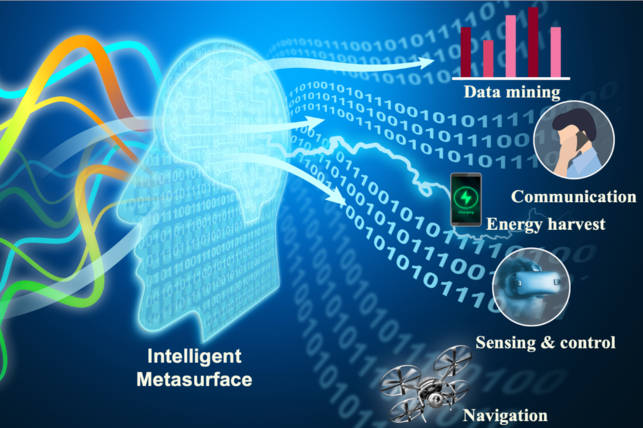 "This field has refreshed human insights into many fundamental laws," according to the Chinese Academy of Sciences. "They have unlocked many novel devices and systems, like cloaking, tunnelling, and holograms." Digitally-programmable metasurfaces can "encode, decode and store digital information – programmability means that the metasurface can realise distinct functions with one physical entity. The development of 6G wireless communications, green IoT, and digital twinning is where intelligent metasurfaces could benefit".
They point to tuneable functional materials like Ge2Sb2Te5 and devices like PIN diodes that are already available to construct elements for such surfaces, and explore ways to distribute the means of intelligence through arrays of these elements.
As an extension of the survey, the researchers look into application in wireless communication, particularly metasurface-modulated back-scatter communications, and in intelligent sensing using wave-based computing.
Although it concentrates on microwave surfaces, much of the content can be read across to terahertz, infra-red or optical surfaces.
'Intelligent metasurfaces: control, communication and computing', published in eLight, is a vast and detailed document, which can be read in full without payment.