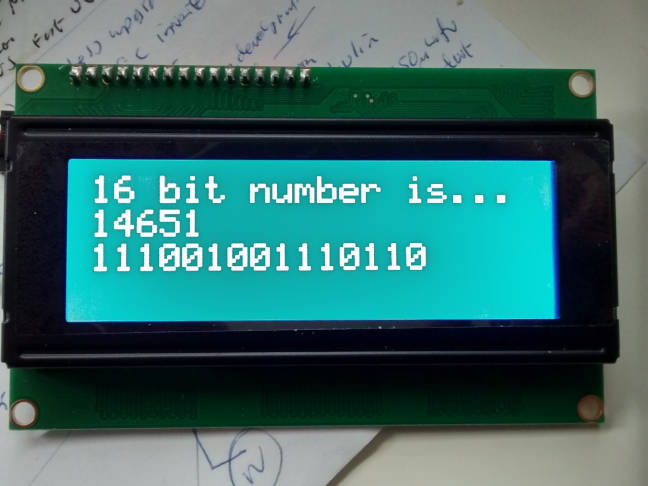 This is all part of my personal challenge to quickly and accurately manually set 16bit numbers for microcontrollers.
Thanks to the earlier hard work of others, writing libraries and how-tos, it worked straight away (right). In this case it was the <LiquidCrystal_I2C.h> library and a code example for that library by 'Arduino uno guy'.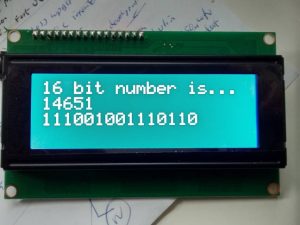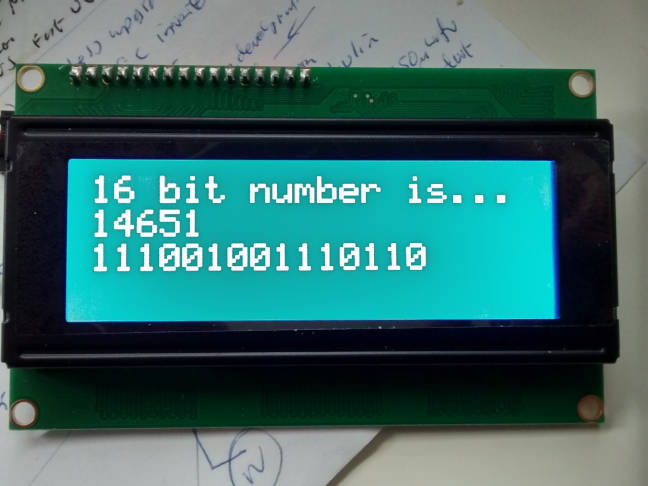 Adding a couple of analogue reads and some arithmetic, as well as finding more about lcd.print, took a little longer, but that also worked (left).
The only bit that didn't happen over the weekend was to connect the potentiometers.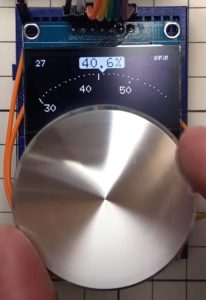 Meanwhile, I came across the most wonderful potentiometer interface (right) which pushes an Arduino Uno to its max as a graphics controller to drive a small graphical oled display right behind the potentiometer knob – what a beautiful user interface – created by the person behind the 'upir' Youtube channel. Looks like he is based in the Czech Republic.
In a world of such marvels, I think I might hang up my keyboard….